Regular use of Ice Roller helps to narrow the pores, thus refreshing and smoothing the tone and texture of the skin, which also has a good effect on fine wrinkles. It reduces puffiness and other swellings under the eyes, as the specially designed head fits nicely on the area and the temperature of the Ice Roller enhances the effect. It soothes redness and inflammation, effectively accelerates microcirculation in the treated area, and also helps in detoxification.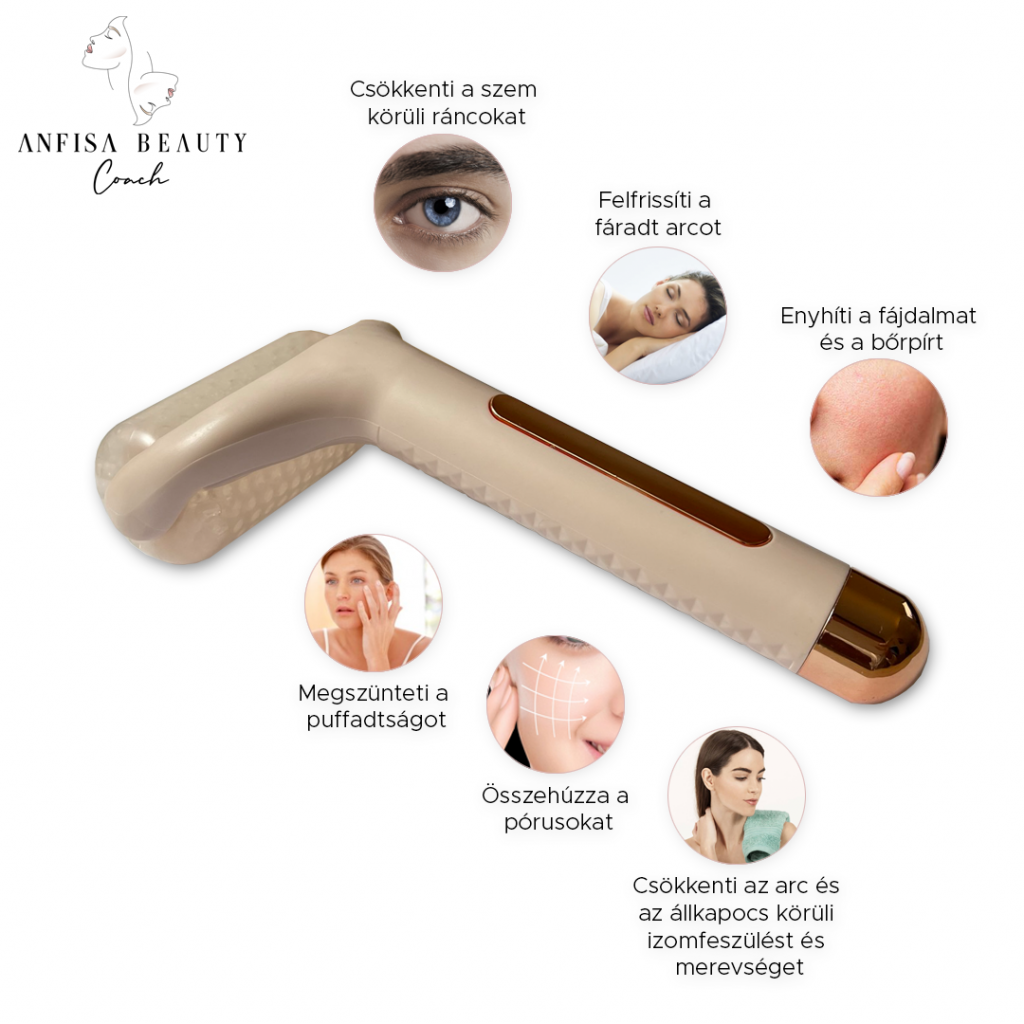 Its refreshing effect is a quick help at any time, if you want to be more lively, applying it on the temple will help you overcome fatigue and exhaustion even more.
A detox massage can help loosen the muscle bond around the mouth, but it can be applied to any area of the body. In some cases, it is also worth using in case of muscle pain and tension after sports – if cold therapy is recommended for the treatment.
Instructions for use: Before the first use, if your skin is not used to the cold before, it is advisable to wash your face with cold water in the morning for 3-4 days before using the Ice Roller.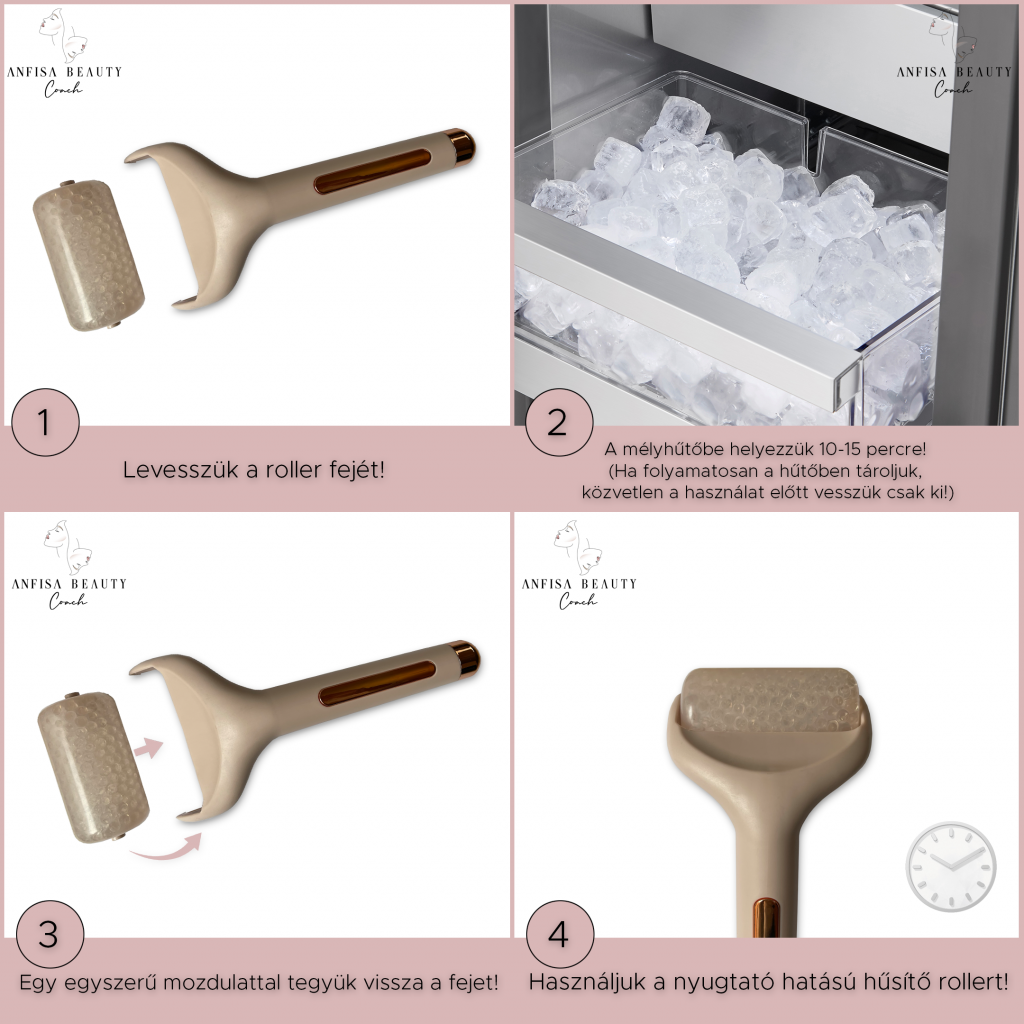 The removable head of the Ice Roller should be min. Put in the freezer for 10-15 minutes to reach the right temperature. Thanks to its special material, it can be used on the face immediately after removing it from the refrigerator, and it is recommended to massage the face with it for 10 minutes at a time. Exercises can be done with or without cream. After each use, clean your head thoroughly with warm, soapy water.