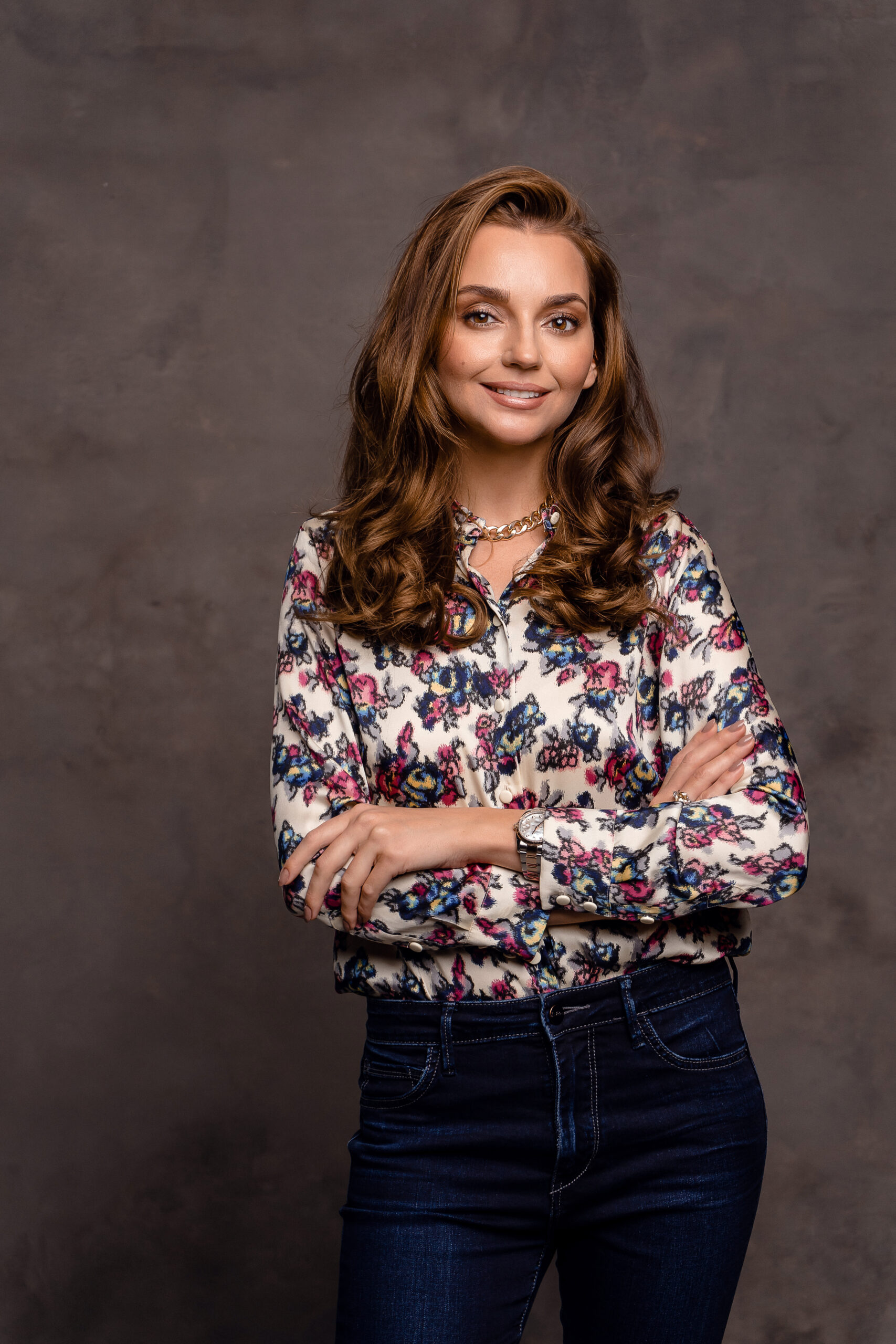 About me
I am Bulgakova Anfisa, a mother of three children. I completed my higher education in London, where I met my husband, who is a world-famous athlete. I have several businesses, and in addition to work and family, it has always been important for me to get to know beauty and the female soul more deeply.
Two years ago, I started a series of vlogs on my Instagram page in which I shared tips with women about beauty and what a woman needs to live emotionally, in harmony with herself. I think beauty begins within: if we accept ourselves, we love our face, our body, the traces of this are also manifested on our appearance. My coaching also touches on psychosomatics, i.e. it also examines physical and mental behaviors.
Within coaching, beauty coaching really started to engage me when I discovered the first wrinkle between my eyebrows, which I tried to get rid of naturally without medical aesthetic interventions, but in a totally natural way.
WHY BEAUTY COACHING?
My commitment to beauty coaching started from a personal motivation, because after the first wrinkles appeared, I felt I had to take control of the passage of time – and by no means did I want to decide on a botox or other artificial solution right away.
I've heard a lot about this area before, and then I've gotten deeper and deeper into the subject and tried it out myself. In the sight of my eyes, the structure, texture, quality and color of my skin have completely changed in a short time; my face became more and more beautiful, the small flaws, deeper wrinkles between the eyebrows and the unevenness disappeared.
Extending my own experience, I enrolled in a Russian beauty academy that specializes in this field, where I was able to learn from well-known representatives from seven different disciplines dealing with facial structure. From the end of the course, I have a Master of Face Yoga qualification as a beauty coach. We also work with energy in Face Yoga, so the effect of the exercises can be enhanced. It doesn't matter how we touch our faces and what kind of energy we transfer: as in healing, energy plays a big role here.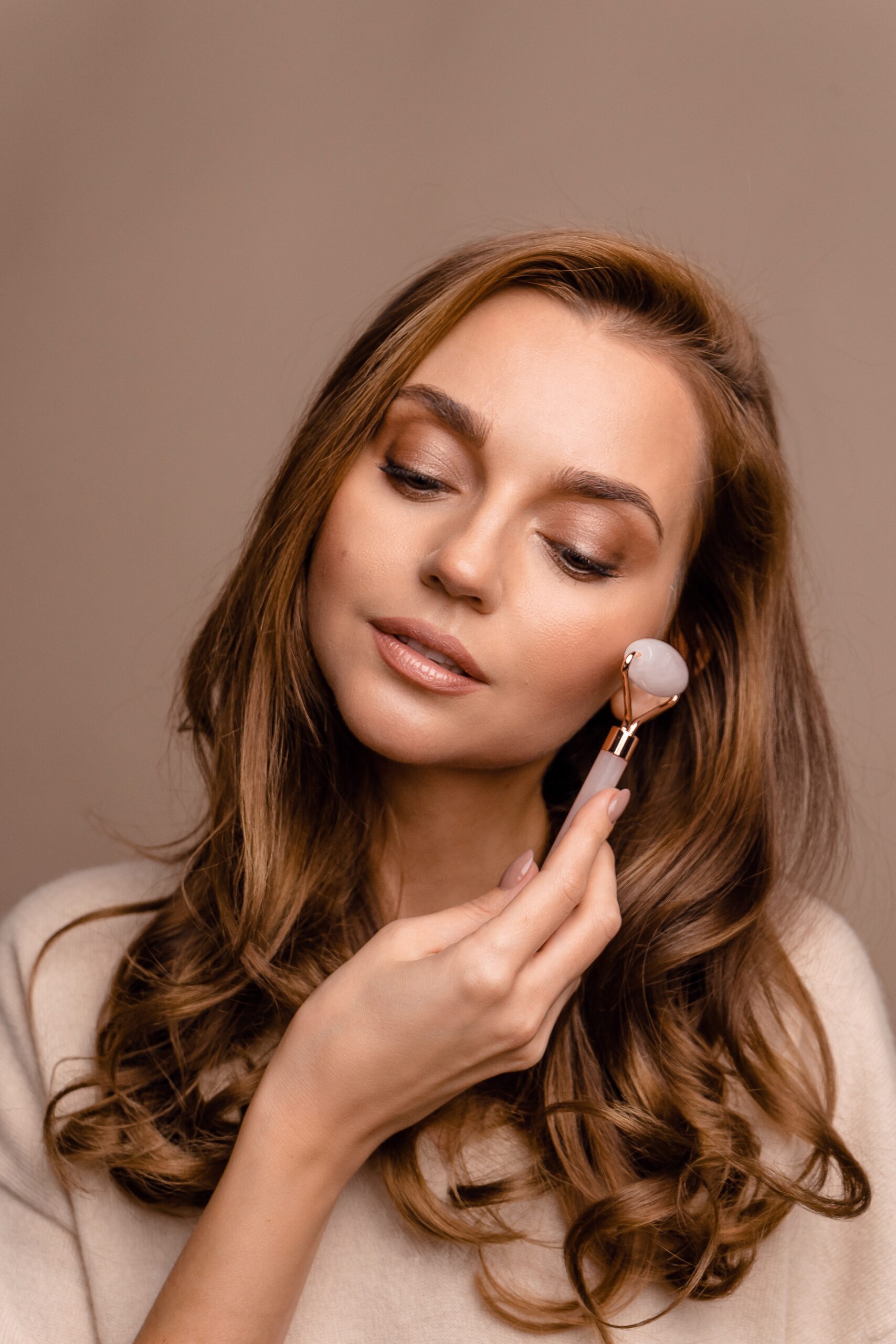 Watching my introductory video may involve data charges from your telephone company.
HOW CAN I HELP AS A BEAUTY COACH?
There are hardly any women over the age of thirty today, who would not have some kind of beauty intervention or would not want to get rid of wrinkles in a very quick way, through different cosmetic interventions. In the meantime I think it's also worth learning the natural way of using our hands or different type of rollers, that can help us to change our appearance and avoid any intervention with artificial and toxic materials or fillers.
More and more people are starting to say no to toxic substances in beauty care, and many are taking it upon themselves to maintain their beauty exclusively in a natural way through muscle relaxation and muscle strengthening. Pro-ageing is a new, revolutionary approach to the world of beauty care,with a greater emphasis on self-acceptance, self-love, while trying to improve the current skin condition and push out the signs of ageing exclusively in a natural way.
In my online course, I present the exercises in one video a day for 21 days that can help women maintain their natural beauty for decades. If women incorporate the acquired knowledge into their daily routine, each day they can do it for their own beauty, taking control of the passage of time.
There is also the option of personalized, online counseling, and if your skin problem goes beyond the scope of beauty coaching, I will also help you find the perfect professional help.
WHAT POSSIBLE EFFECTS CAN WE ACHIEVE?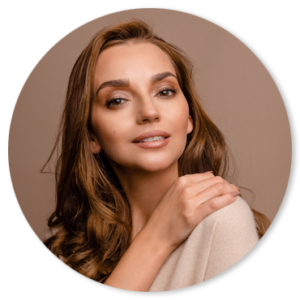 Wrinkles between the eyebrows
We help the bone below the eyebrows and the area between the eyes with the massage movements developed for it, by pinching the skin. In the highlighted area, we can eliminate the wrinkles between the striking eyebrows by moving the muscles around the eyes.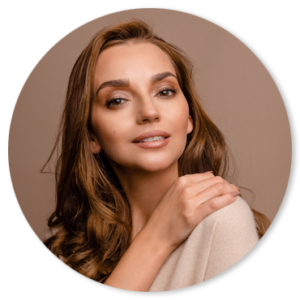 Wrinkles around the eyes
Thanks to the exercises, sagging eyelids, magpies under the eyes, dark circles and bloating disappear.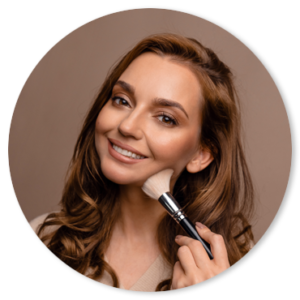 Wrinkles with smiles
Exercises will make the smile wrinkle less noticeable, wrinkle depth will be reduced, blood circulation will be revived, and the supply of oxygen to the muscles and skin will be improved, giving it a natural, healthy look.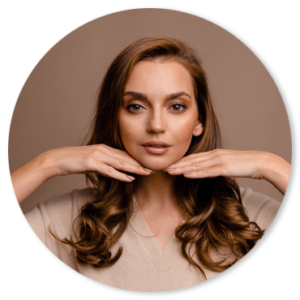 Wrinkles around the mouth
Over time, the mouth becomes thinner and smaller wrinkles form around the mouth. Exercises help blood flow so that a fuller shape can be regained and wrinkles will be less visible.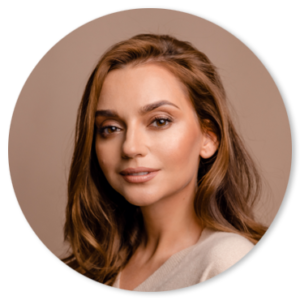 Ear
We learn to move not only our face, but also the area around our ears, it has several useful benefits. There are life points on the ear that can be used to start the whole body, massaging the points on the ear and behind it can help against hair loss, among other things.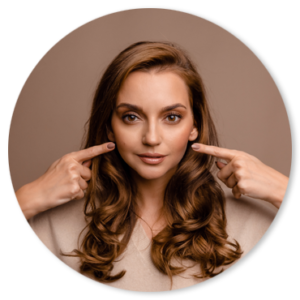 Cheeks
When the masticatory muscles are connected, a lot of processes stop, the blood flow does not get to the right places. The relaxation of the muscles also has a positive effect on the area around the mouth, the tightness and stiffness of the face disappears. Relaxing the masticatory muscles can also relieve chronic ear infections.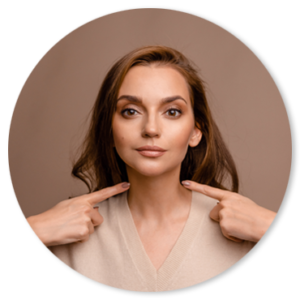 Neck
The first signs of skin aging appear where the skin is thinnest: such as the neck and décolleté. The muscles here should not be forgotten either, as they give the firmness and tone of the skin. Hydration is also very important in these areas and should not be missed.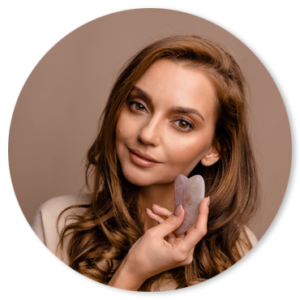 Lymphatic massage
It starts to affect the whole body if we start the morning with a series of exercises. Our face will be much fresher, fresher, and all the toxins that need to leave will be removed. Morning bloating also disappears nicely from the face.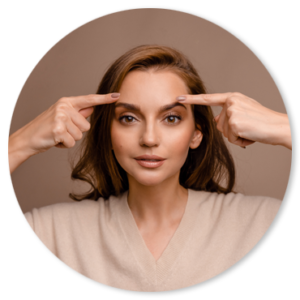 Forehead
The fixed eyebrows and frowns leave marks on the skin, but there are a number of exercises that can work wonders here as well. Smaller and larger wrinkles on the forehead can also be helped.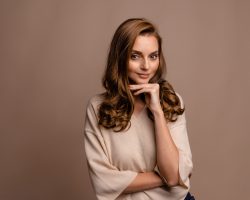 Individual consultation package (online):
1.5 hour online consultation
Presentation of an adapted series of exercises
Joint practice
During the consultation, a video will be made, to which I will provide access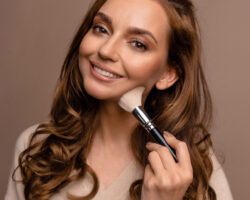 21-day facial massage course
The online course consists of 21 videos, with a lesson every day in which we can learn the technique of facial massage.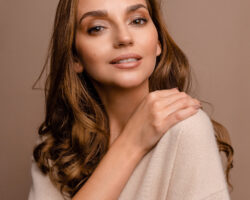 21-day facial massage course (gift certificate)
Give a facial massage course to your loved ones, colleagues and friends! Perfect gift idea for ladies. The online course consists of 21 videos, with a lesson every day in which we can learn the technique of facial massage.
Sign up for the newsletter!